The Survey Says: The Value in Post-Occupancy Evaluation in Higher Education
What kind of valuable feedback have we received through post-occupancy evaluations?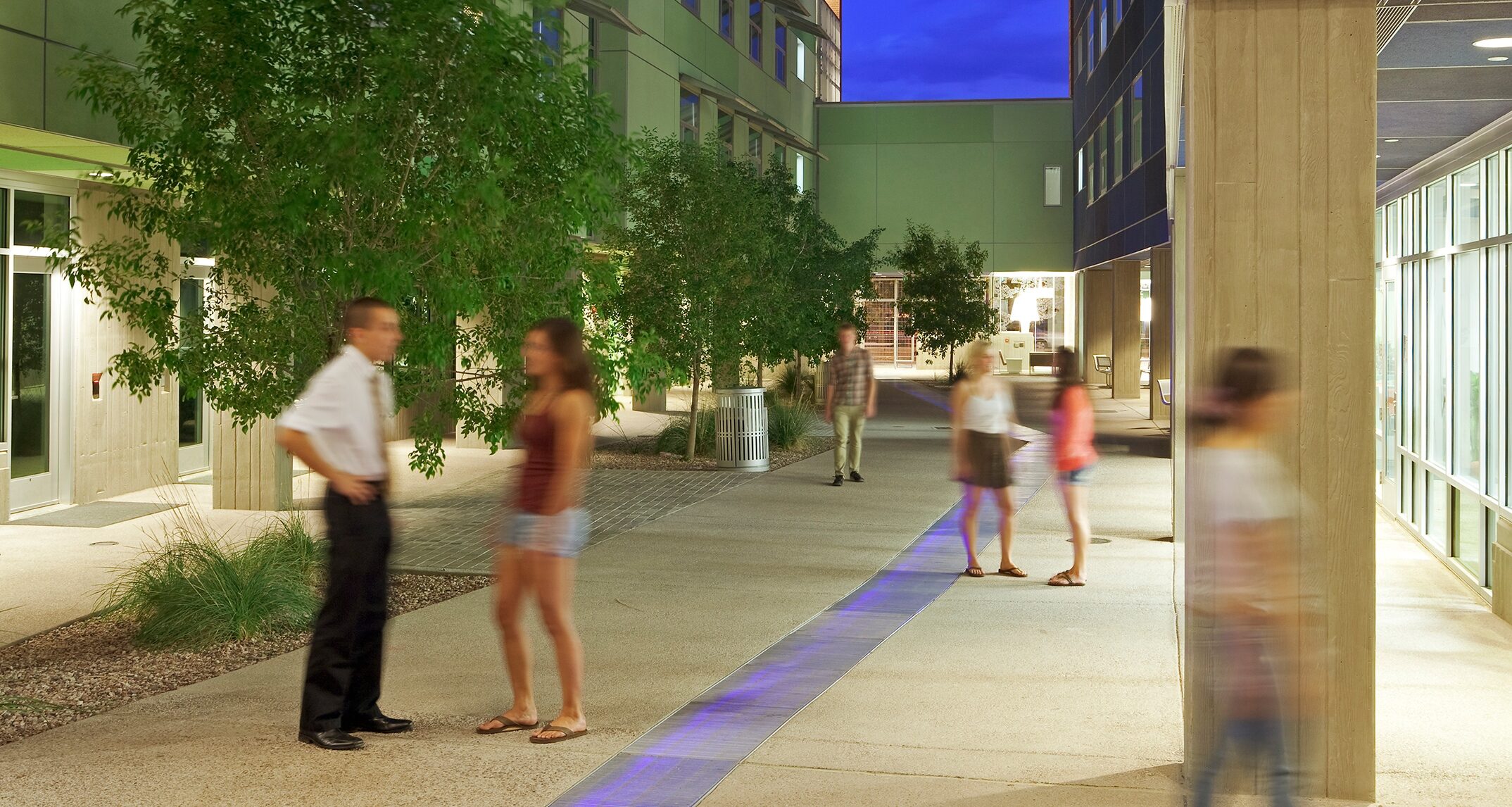 Sixth Street Residence Halls, University of Arizona - NAC
If you have ever participated in the popular fall tradition of a corn maze, then you are familiar with the explorer's plight. Participants eagerly try to navigate their way through an elaborate cornfield labyrinth using a game board and a series of scattered clues and puzzles to aid them in their quest. But what if they didn't have any guiding information to help them establish their location relative to the entrance or exit? They could (and probably would) wander in circles, or repeatedly run into dead ends, without even realizing it.
Without feedback, architects are like explorers wandering in a maze that lacks a game board. Effective feedback tells us what we are or are not understanding, where our performance is going well or poorly, and how we should direct our subsequent efforts. Without it, it's easy to wander in circles without even knowing it.
At NAC, we've found the most effective way to gain valuable feedback is through a post-occupancy evaluation. These surveys provide targeted information on our previous performance that guides future designs and helps us achieve our desired level of service.
The primary purpose of the post-occupancy evaluation is to describe the architectural experience of a building's occupant – the student, teacher, maintenance/operations staff member, or administrator. Through an understanding of their experience working or living in the building, we can better comprehend how well we met our client's stated goals set forth at the beginning of a project while gaining valuable feedback on new needs and desires.
Example of Post-Occupancy Survey Results in Higher Education
In the spring of 2016 we surveyed the occupants of a new residence hall at a public four-year university *. This residence hall was the second newest hall on campus at the time of survey. Significant findings included the following:
Due to today's stressful and fast-paced lifestyles, there is a need for attractive natural environments to relax in. Human interaction with nature—known as biophilia--is linked to a host of benefits including heightened awareness, curiosity, creativity, attention restoration and mental acuity. Perhaps this is why an outdoor patio designed as a part of the residence hall consistently topped the charts for favorite feature of the building. In the students' words:
"The outdoor space, because it's an awesome place to chill and spend some time with friends."
"The patio, because during spring it allows people to go outside and relax."
"The patio, because it provides a great outdoor space that residents can enjoy when the weather is nice."
"The terrace. When it's warm, everyone is out in the sun and having a great time. It takes stress away and is a great way to meet people."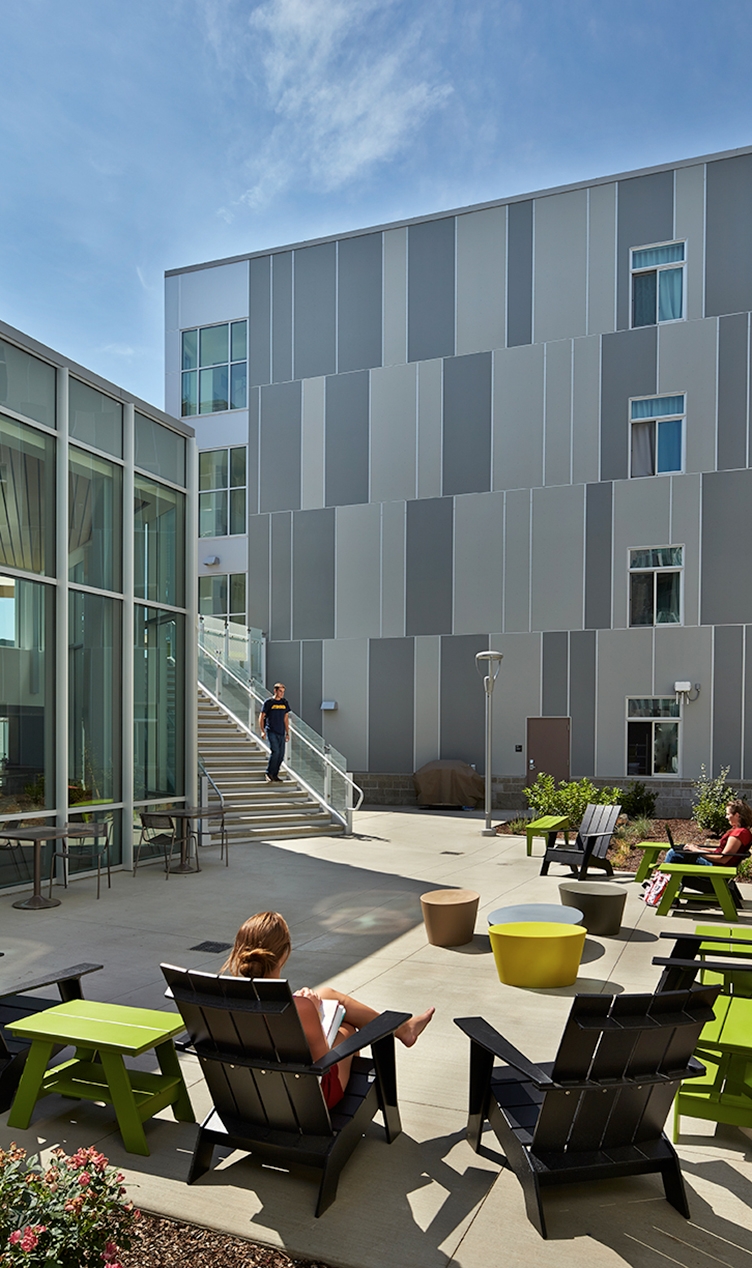 Northside Residence Hall, Washington State University - NAC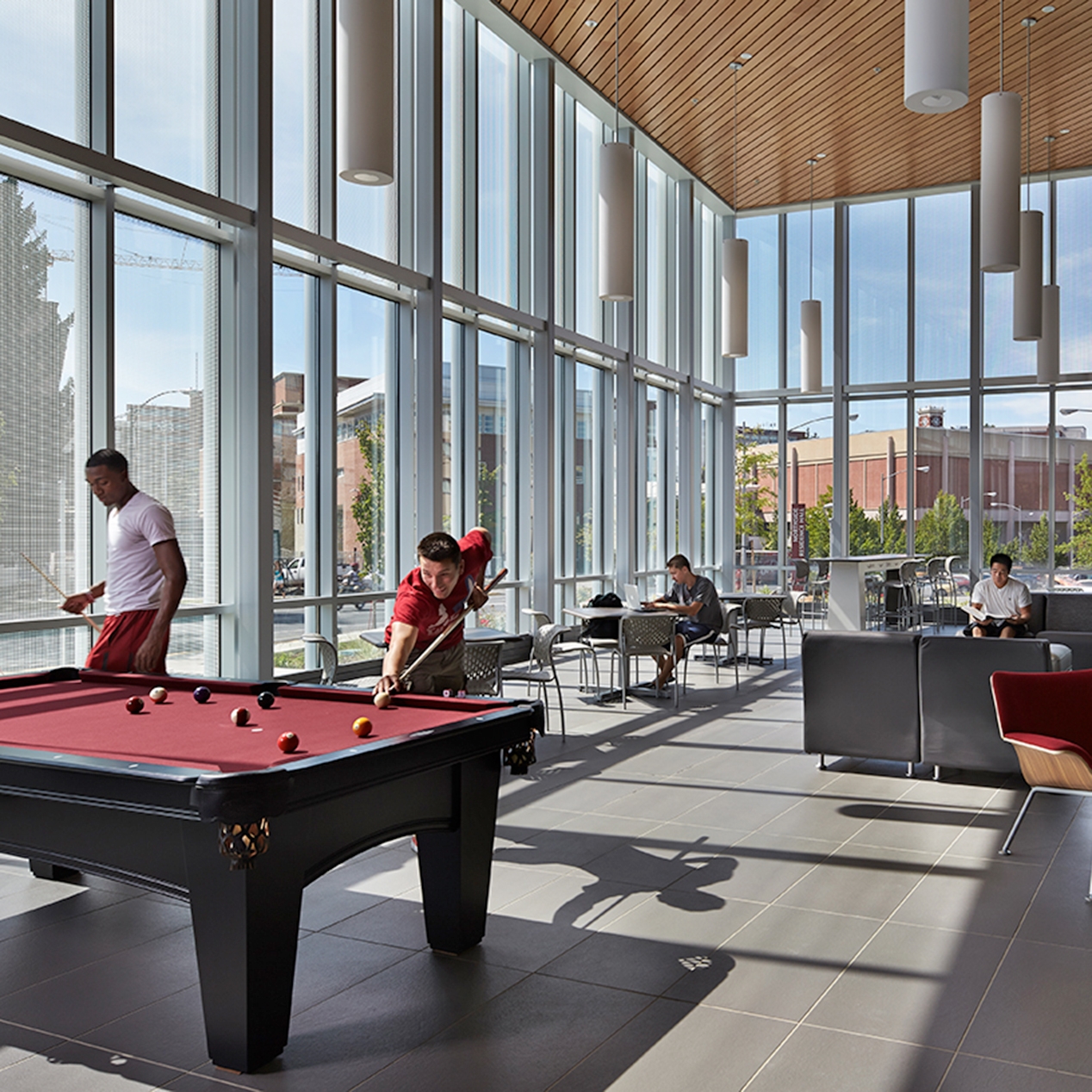 Students are desirous of having a variety of study spaces in their residence hall, separate from their living quarters. They want quiet study space in addition to group study spaces for more active undertakings. Hypothetically, this need for a variety of learning spaces stems from the various stages a student progresses through when imbibing and creating new knowledge. For instance, self-assessment and reflection on what's working and what needs improving is an important part of the learning process. This metacognitive activity typically occurs in solitude. Social learning among peers is equally as important as reflective practice to the cognitive-constructivist process. This activity by its very nature requires a space that encourages both informal and formal conversation, and promotes cross-disciplinary interaction.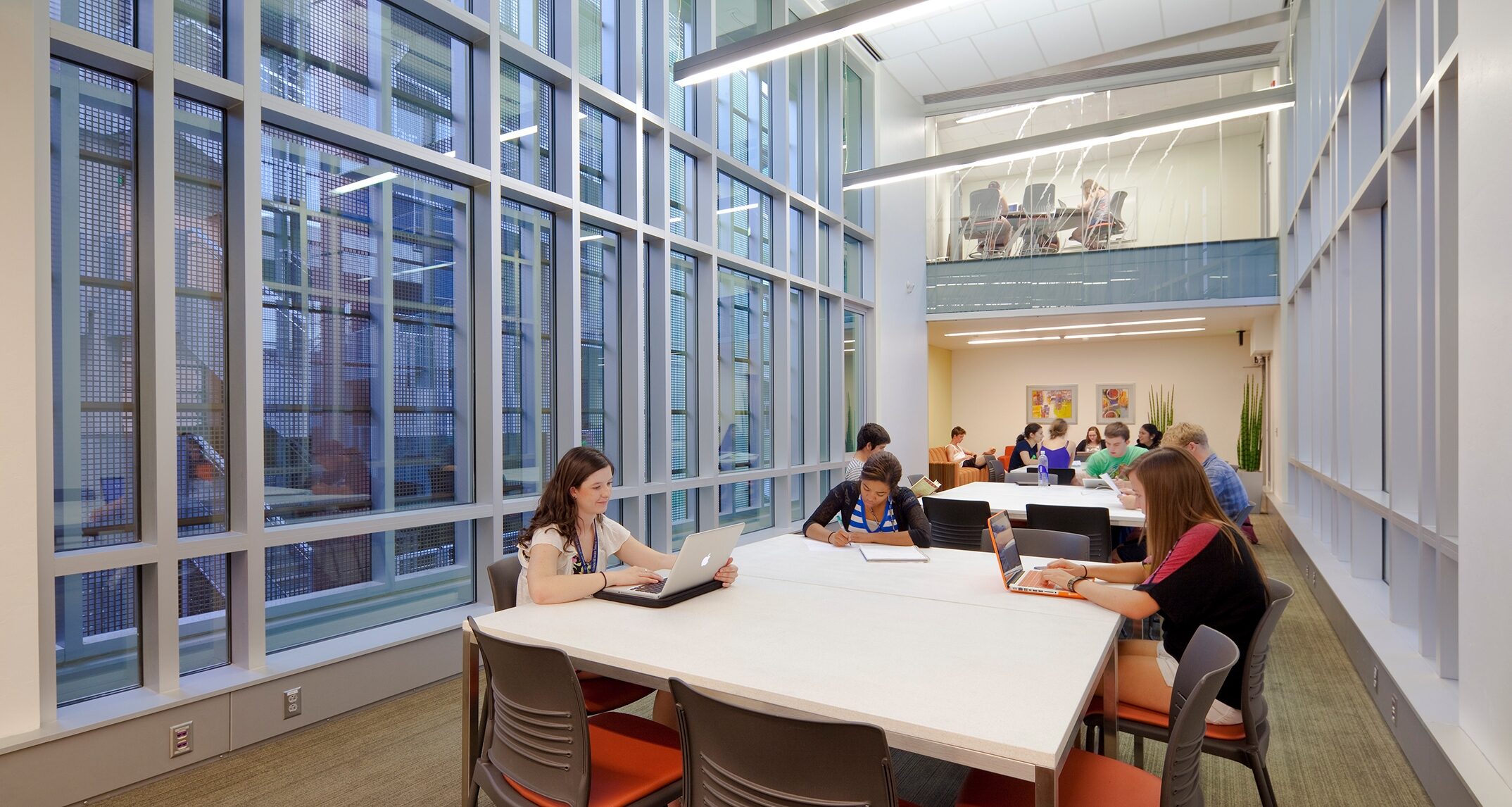 Sixth Street Residence Halls, University of Arizona - NAC
Considering that a student works during atypical hours, having a variety of spaces under the same roof as their living quarters may improve access to necessary learning environments and subsequently academic outcomes.
Millennials like their privacy when it comes to their living quarters (private rooms, private bathrooms, and an in-unit sink were at the top of a list of "Important" or "Extremely Important" desired building features). Conversely, they prefer to eat in public communal spaces. Food is a great unifier across cultures as it brings an opportunity to connect to memory, family and place. Perhaps this explains the affinity towards eating with others.
These findings, though unique to this survey group, warrant further investigation. As post-occupancy evaluations continue to be rolled out, we'll have more information to compare between and across different populations. This will help us develop a more complete understanding of what students seek when considering their housing.
*Ninety-seven percent of the students surveyed were full-time undergraduate students, between the ages of 18-24 years old.
---